Motorcycle Saddle Bags and Brackets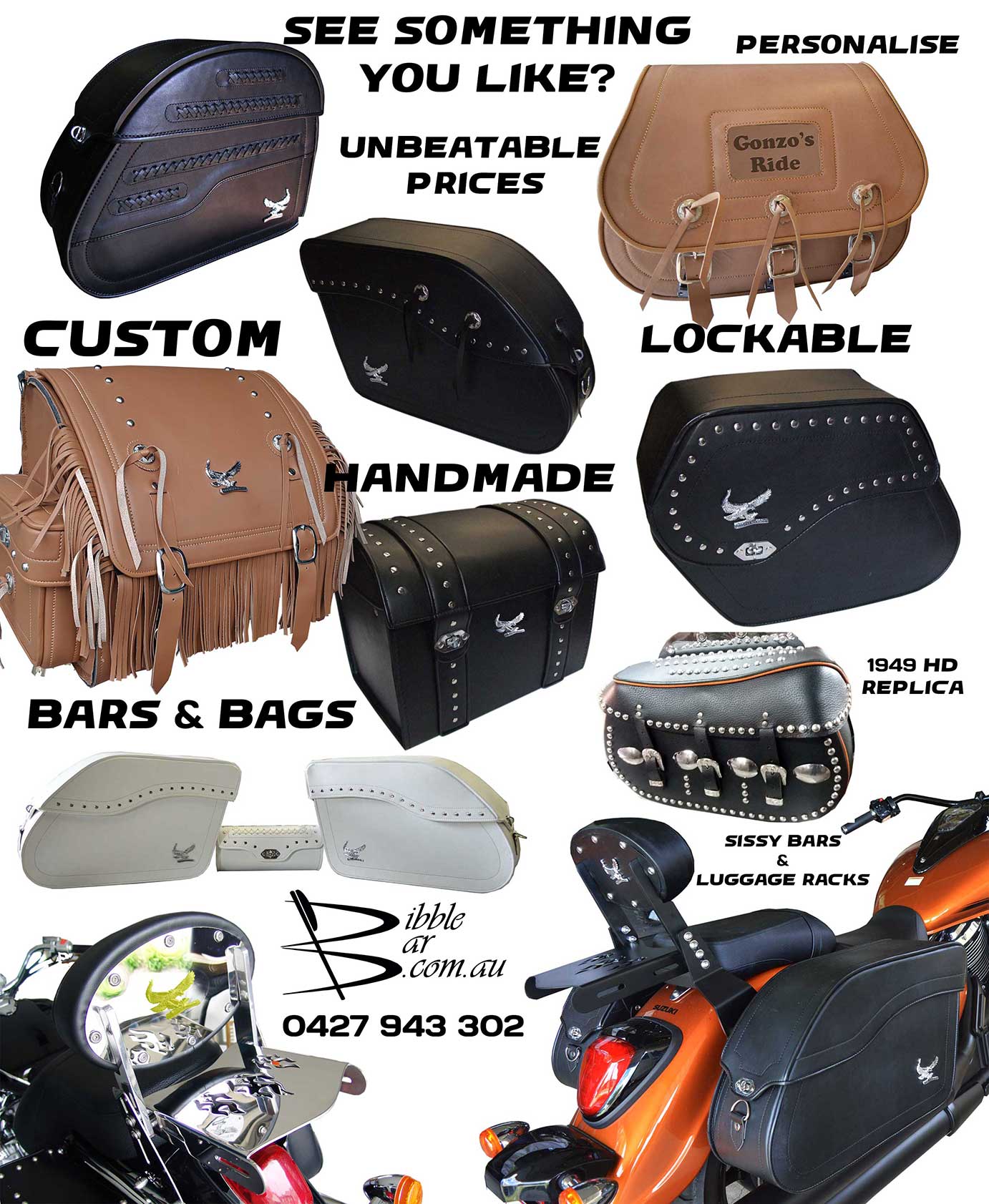 About our Saddle Bags
Whether you call them Saddle Bags, Motorcycle luggage or panniers, our motorcycle luggage have been eight years in the making. Although we made mistakes all along this journey, we never let our customers pay for them. We take our 100% satisfaction guarantee very seriously.
The one thing we always wrestled with is, How to keep the price down, quality up.
Understanding leather… It's not surprising that most don't understand the qualities of different grade leathers and I found this out through walk up sales where I explain. Here is a quick lesson.
Most are claiming genuine leather but don't tell you what kind.
At the bottom is Pressed Leather or sometimes called Euro leather. This is made from scraps that are ground up with an adhesive and rolled out of a press not unlike MDF. The same thing happens when it gets wet.
Next up is Split Leather… Hides can be shaved into sheets.. Premium is the top layer and grade gets poorer as layers go down. After all, those layers weren't designed to get wet. I originally made my bags out of Split Leather but due to the amount of care required I was seeing my customers bags looking less than showroom. That doesn't reflet very well on my product. I searched for a better alternative and found one.
At the top is Premium. This once had fur on it. It may have small flaws from insect bites or scratches etc but it weathers, looks and feels better and will last longer. It's also more expensive.
Now we Have Tech Leather… is a high durability, leather-like material. Similar to Vinyl but better. Tech leather is designed specifically for the outdoors and for automotive applications, with a high level of utilization and element resistance. I can't tell it from Premium on many items.
All Saddle Bags are available in Tech or Premium Leather.
Best Regards
Joe